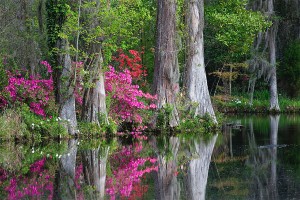 Join Adaptive Expeditions on a journey exploring some of the richest ecosystems in the United States. Guided by the professionals who helped designate, protect and manage these natural treasures, we will explore the ACE Basin Estuarine Research Reserve, Cape Romaine National Wildlife Refuge, the Edisto River Basin, and many other places where the wild things roam free.  These trips often include, fishing, catching blue crabs, sample seining, and just watching bottlenose dolphin.  Don't forget your binoculars and bird list!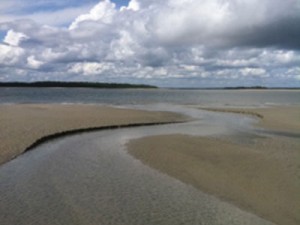 Natural History Interpretation day trips cost a nominal fee for individuals with physical and / or sensory disabilities.    All others are welcome to join us for a small donation.
Most Natural History Interpretation day-trips conclude with an optional group dinner or social event.
Please contact us for more information or see the event calendar for times, locations and registration information.
Please help fund this program.