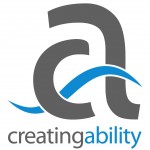 Adaptive Expeditions proudly represents Creating Ability, LLC., the premier designer and manufacturer of adaptive paddlesports equipment.  Adaptive Expeditions routinely works with Kevin Carr (the designer, developer and owner at Creating Ability) to refine equipment and outfitting techniques.
All Creating Ability products are available for hands-on demonstrations at the Adaptive Expeditions office in Charleston, SC.  As the Southeastern Training Facility, Adaptive Expeditions will customize half-day and full-day trainings in the safe and effective use of Creating Ability products.
Please contact us for more information or to schedule an appointment.
Please support our efforts to bring this training to other organizations around the world.