Date/Time
Saturday, September 15, 2018 - Sunday, March 17, 2019
1:00 pm - 4:00 pm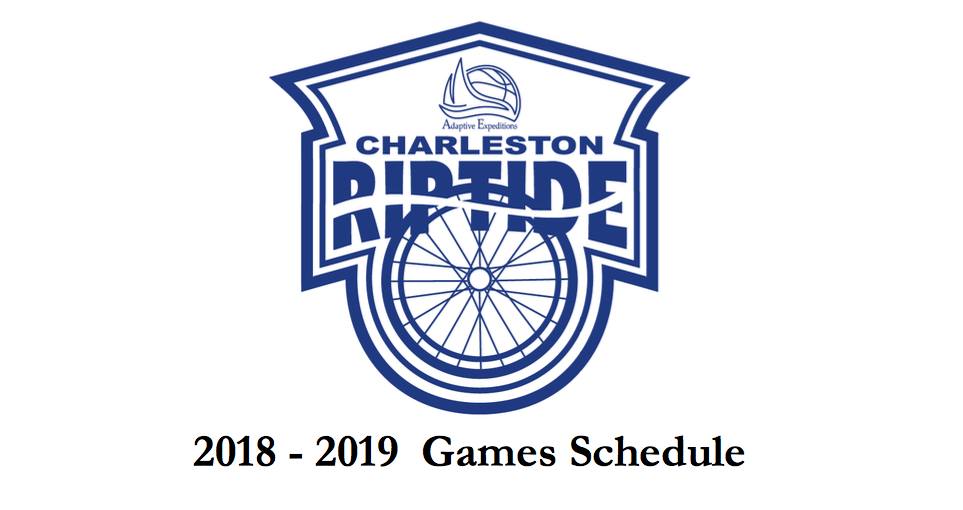 Adaptive Expeditions' Charleston Riptide has ten Carolina Conference games on the calendar for the 2018-2019 season.
Come out and show your support for the team!
Home games are all at Northwoods Park, 8348 Greenridge Rd, North Charleston, SC 29406.
For the location of away-games please contact the teams listed below.
September 15 (1:00-3:00pm):  
Away – Scrimmage
Fayetteville Flyers Wheelchair Basketball
September 22 (1:00-4:00pm):
Home – Conference Game
Charlotte Rollin' Hornets
October 6 (1:00-4:00pm)
Away – Conference Game
Columbia RCRC Lightning
October 13 (1:00-4:00pm)
Away – Conference Game
Spartanburg Pistons
November 10 (1:00-4:00pm)
Away – Conference Game
Charlotte Rollin' Hornets
December 8 (1:00-4:00pm)
Home – Conference Game
Columbia RCRC Lightning
January 26 (1:00-4:00pm)
Away – Conference Game
Myrtle Beach
February 2 (1:00-4:00pm)
Home – Conference Game
Spartanburg Pistons
February 16 (1:00-4:00pm)
Home – Conference Game
Myrtle Beach
March 15-17
Away – Conference End of Season Tournament
North Myrtle Beach